The Lo-tech 8-bit IDE adapter has been designed around a 3D-printed ISA slot bracket, the primary reason being to keep the card itself within a 100mm width, which helps keep the price down. Until now!
Announcing then the rev.3 board, which is now compatible with the Keystone 9202 ISA slot bracket, as available from the usual online electronics retailers such as Mouser.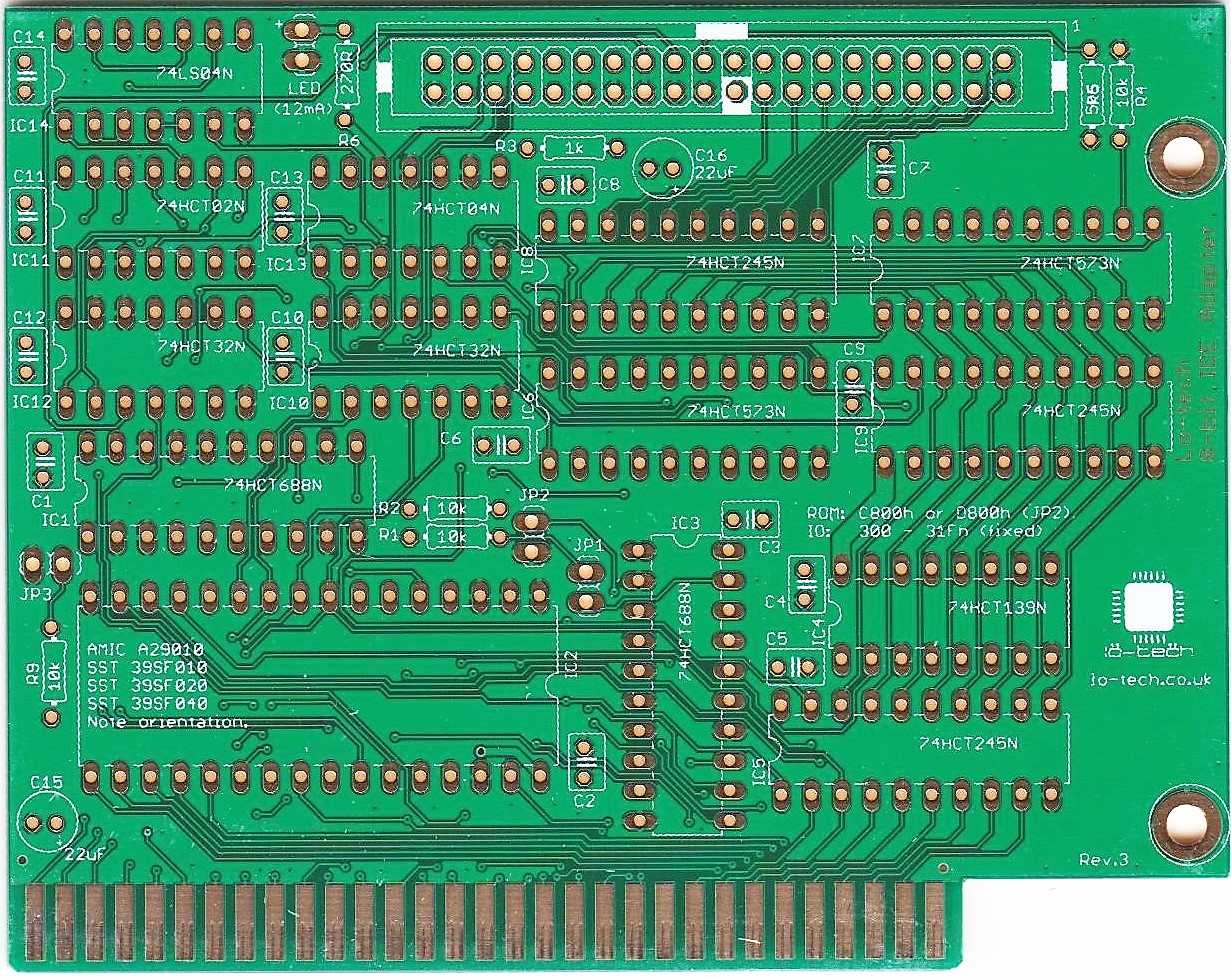 As well as the slightly larger PCB form factor, this version also includes another jumper (JP3) providing a choice of IO ports, either the default 300h or 320h.
The board keeps everything else the same – XTIDE Universal BIOS powered, 32KB Flash ROM, excellent IDE and SATA device compatibility, high-speed read and write performance, key-pin power for Disk On Module devices, and PC/XT Slot-8 compatibility (with option SMT components fitted).
The Lo-tech 8-bit IDE adapter is available in the store as a bare PCB now.