A few weeks back I wrote about the lo-tech ISA CompactFlash Adapter designed to fit the Sinclair PC200, at the request of a system owner, and based on a few ideas I already had on the drawing board at the time.
Being simple to make and cheap, the adapter has found a home in many machines besides the Sinclair already – only a couple of PCBs are left and the feedback from assemblers has been good.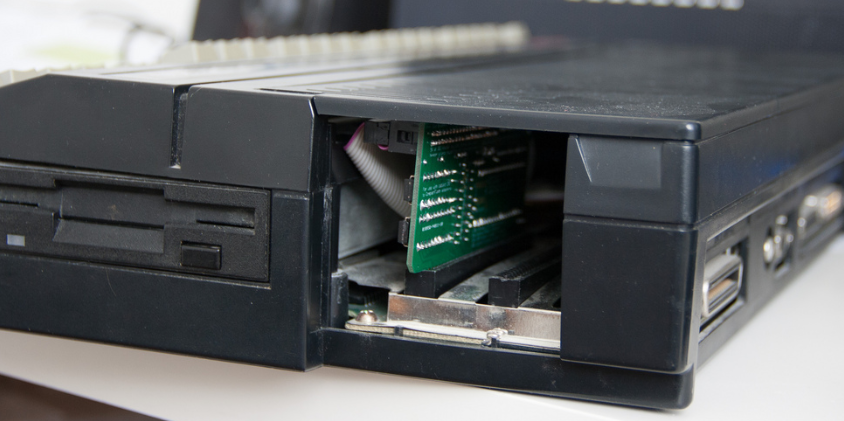 The main challenge with the Sinclair is the available expansion slot height, which is what the small form-factor adapter was designed to solve.  Here it is fitted to the Sinclair, with the top cover fitted.
Since the Sinclair doesn't have any spare power connectors, make use of the 4-hole power outlet on the PCB to attach a floppy-drive style power lead to power an IDE to CompactFlash adapter (alternatively the keypin on the adapter will supply 5V, if the CompactFlash adapter in use supports this).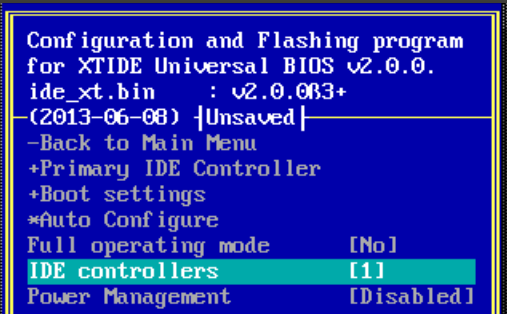 Testing, after a couple of false starts, has been successful so far.  Be sure to set 'IDE Controllers' to 1 (and the adapter type to XT-CF of course) when configuring the XTIDE Universal BIOS.  The BIOS can be written out using the lo-tech XT-CF flash utility.