My first attempt at an ISA slot bracket produced on a 3D printer (see here) went reasonably well, with the result perfectly able to do the job of supporting the cards in the slot. But they were a bit more bendy that I'd hoped, so here is a revision 2 with ribs running down the length and either side of the card mounting fingers: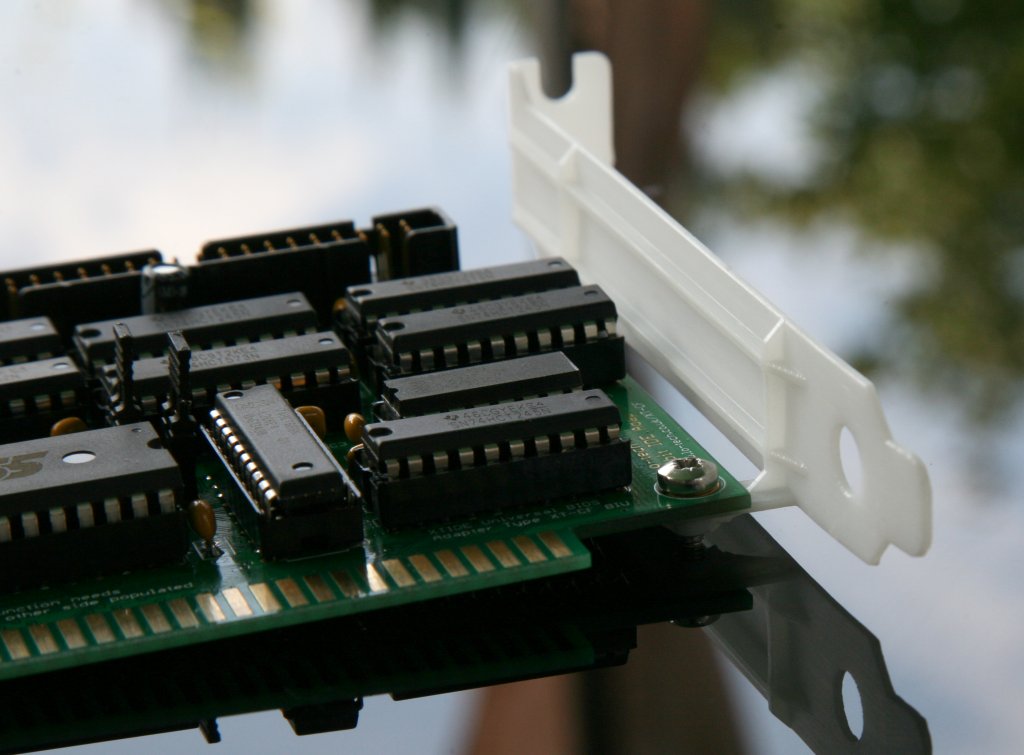 These have again been printed with a high definition SLA process and are much less flexible than the first version. These look good installed and do the job of holding the cards upright perfectly: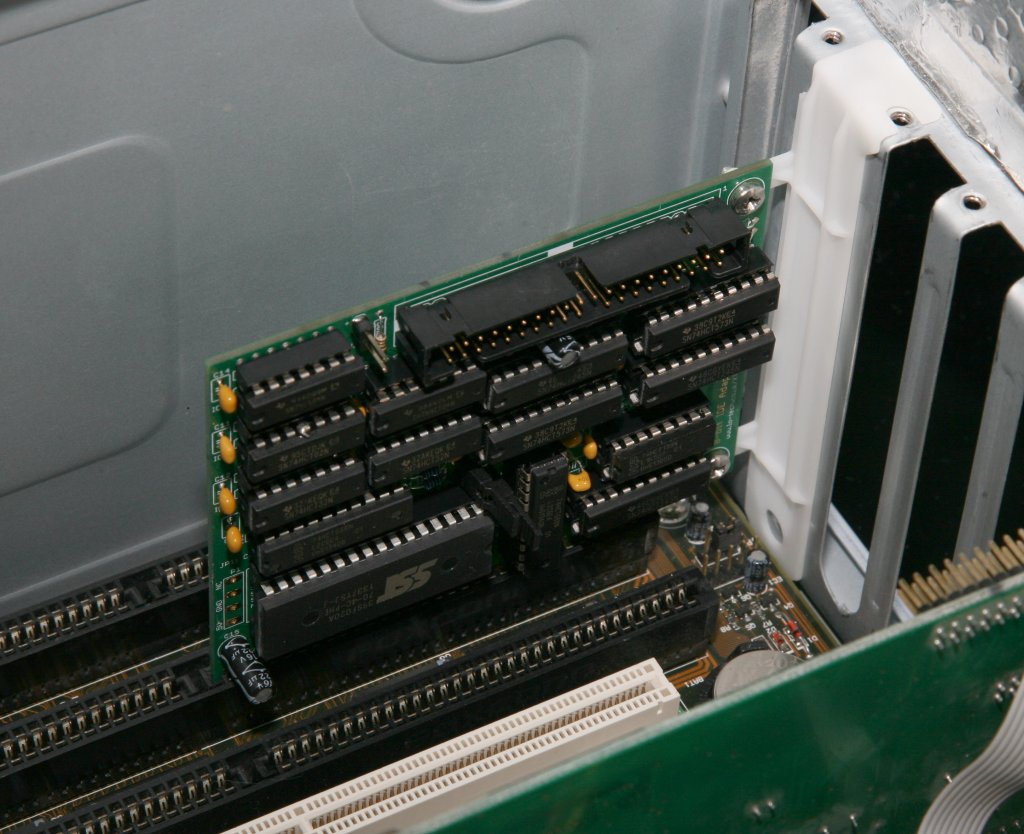 Next job is to see how well paint will adhere to these. In meantime, these are available in the shop now.